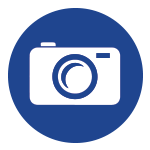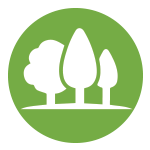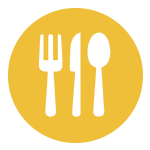 Program
1Day: Arrival at the airport in Rome FCO afternoon, hotel accommodation in Barisciano, presentation of the tour, Dinner and overnight.
2Day: Transfer to Navelli, visit the Casa Verde farm, lunch in a farmhouse based on typical products. Afternoon visit the village of Civitaretenga, return to Barisciano and free time for recreation. Dinner at the hotel and overnight in Barisciano.
3Day: Transfer to San Demetrio né Vestini and visit to the Stiffe Caves. Lunch at Stiffe in a typical restaurant. Afternoon visit to the church of Santa Maria Assunta and the Oratory of San Pellegrino. Transfer to Ofena for a visit and tasting in a renowned winery. Return to the hotel for dinner and overnight in Barisciano.
4Day: Transfer to Santo Stefano di Sessanio visit the village and the numerous artisan shops present. Aperitif and lunch in typical places (Sexsantio Spa). Afternoon visit to the enchanting Roccacalascio Castle. Return to the hotel for dinner and overnight in Barisciano.
5Day: Transfer to Castel del Monte, visit to the company that produces the famous pecorino Canestrato di Castel del Monte. Lunch in a typical restaurant. Afternoon transfer to Penne, admiring the enchanting landscapes of Campo Imperatore, visit of the village. Transfer to Loreto Aprutino for dinner and overnight.
6Day: Visit to Santa Maria in Piano and the Oil Museum. Visit and tasting at a renowned winery. Lunch in a typical restaurant. Afternoon departure for Rome FCO.
Date Tour
The proposed itinerary is usable from March to October.
MIN 6 MAX 24 PARTICIPANTS
Tour costs
Individual participation fee:
for info and reservations info@degustabruzzo.com
The individual fee includes: 1. Transfers from Rome FCO and to Rome FCO 2. All transport for excursions and daily visits 3. Five nights in H.B.. 4. All meals and breakfasts (food, water and wine) in selected restaurants 5. Excursions and daily visits 6. All taxes and registration tickets for tours and tastings 7. Tour guide and tour leader recognized by the Abruzzo region for the duration of the tour 8. Membership fee
The participation fee does not include: 1. Airfares 2. Snacks / drinks between meals, or any meals not listed in the program 3. Personal expenses 4. Travel insurance (not mandatory but recommended) 5. Double room for single use supplement € 10,00 per day.